Creativity, Design and Strategy: together, they make Branding. Combine them with know-how and you'll get only one thing: Success.
Me
After a First Class Honours Degree in Visual Communication, back in 1994, I developed my international career in Design, Corporate Communication, Branding and Brand Strategy. 
I mainly worked between Milan, London and Dubai for leading Communication Agencies and Branding Firms, for a diversified portfolio of Clients.
I am Author and Coauthor of rebrandings for some of the most popular brands in Italy, at national and international level.
I have a deep expertise in banking, pharmaceutical, furnishing, estate, food, beverage and media. My book however includes FMCG, Luxury Goods, Watches and Jewellery, Technology, Tourism, Culture and more. In over twentyfive years of experience I had the opportunity to work beside some of the best professionals in the business, and for some of the best known brands in the international scenario.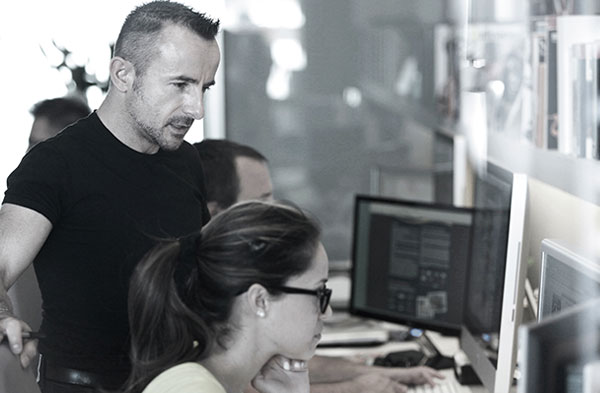 During my career I had the pleasure to be awarded by several global, international and Italian prize competitions.
Winner of: the RED DOT Design Awards; the A'DESIGN Award Competition; the platinum MUSE Design Awards; Packaging of the Year @ MUSE Design Awards; the GOOD DESIGN Awards of the Chicago Athenaeum Museum of Architecture and Design; Excellence of Design by ADI Association of Industrial Design, Italy; Best Glass bottle design @ ZENITH GLOBAL, Dubai; Best Packaging & Label Design @ ZENITH GLOBAL, Dubai; Best Glass Design @ ZENITH GLOBAL; Special Mention @ IDA International Design Awards, USA; nomination @ the Compasso d'Oro Award; nomination @ the GERMAN Design Awards; Mediastars Awards; GrandPrix Pubblicità Italia; RX Club Awards; The Globals Awards.
• Associate Creative Director at Maggipinto Agency
• Associate Creative Director at Bitles network – Brand Invaders
• Brand Manager and Chief Designer at Cedea – Dolomites' Luxury Mineral Water
• Registered Font Designer at Microsoft Font Vendors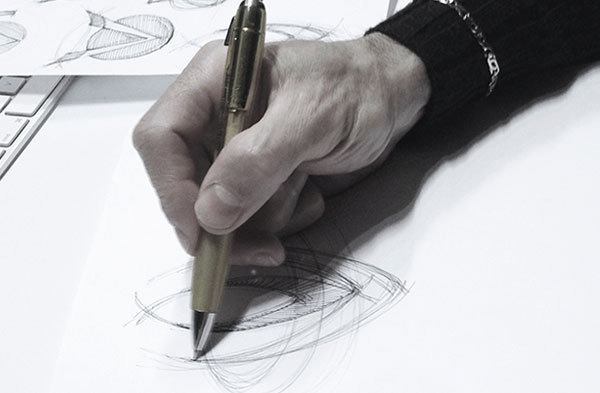 Services
As Branding Consultant and Designer, I supply services of Brand Building, with related elements.
• Brand Design
• Branding Strategy and Tactics
• Brand Creation and Development
• Brand Communication
• Brand Advertising
• Identity Design
• Corporate Design
• Font Design
• Consumer Product Design
• Packaging Design
Network
Branding is a complex discipline. In order to supply a full service range I work with Giovanni Maggipinto of Maggipinto Agency, part of the Bitles network.
Our supplier studios and pool of professionals, when needed, can take care of specific sides with thorough expertise: Big/Small Data analysis, Market research, Digital, Photography, Sound design and Video production.
Corporate and Communication Projects include:
Contacts
If your brand needs to revitalise, to reactivate, to update, or you are planning to create a brand-new brand, get in touch with me to see what I can do for you.
I'll be pleased to show you a full portfolio of works and discuss your needs.
Curiosities
During my studies at the ISIA in Urbino, I had the fortune to have as professors some of the biggest names in Branding at international level. My main teacher was Alfred Hohenegger, who I still thank today for the great things he gave me: he taught me Design, Typography and Branding, and how things need to work in order to make a good project.
My love for what I do brought me in London in 1998, where I could grow the best experience in Branding. I lived there for years in a brutalist 31-floor skyscraper called Trellick Tower, built in the sixties by the Architect Ernö Goldfinger, near Portobello Road.
Ian Fleming used to live nearby, in Notting Hill. He hated so much that building, that ended up giving Goldfinger's name to the enemy of James Bond.
The Trellick Tower is a listed UK's national monument. It appeared in many Movies and TV productions.
I lived abroad for quite awhile, but I come from a small, ancient ethnic group: the Ladins of the Dolomite mountains.
My original place is in fact Canazei, a small village on the Dolomites Alps at 1500 m asl, very next to the Austrian border in the north east of Italy, where nature is truly breathtaking. There, my mind can recharge and my body can go skiing (usually they stick together).
My actual original name is Nicola. However, since in UK and Germany it is a feminine name, I decided to call myself Nick after a few funny misunderstanding episodes happened abroad. After all, Nick is how everyone has always called me, so is it really a change?