BTL Communication, Corporate Branding, Design Guidelines, Design System, Rebranding
Innovation food and gluten-free flour. It's Andriani.
Andriani, Italian leading company in innovation food, specialises in gluten-free food. Andriani is a major supplier of gluten-free flour worldwide, with a range of products that goes from the Brown Rice, Corn, Quinoa, Buckwheat, to Amaranth, Lentils, Peas and many more. They supply these indispensable ingredients to major producers of pasta on the international market of healthy food.
In Maggipinto Agency we accomplished a complete rebranding of Andriani, to make it stronger against the international competitors, showing how the company is a foreseeing player, with a solid potential, continuously growing. The previous identity "Molino Andriani" has become their radically new brandmark: simply Andriani. Designed with a custom made typography, we coupled it with a new payoff thought for them, to reflect their new positioning: "Natural innovators". All the corporate identity was developed and applied on the Andriani corporate and BTL materials, website and all their communication channels.
Since Andriani needed to better reinforce its innovation and tradition on the identity of Pasta Felicia, their own consumer product brand of gluten-free pasta, we subsequently proceeded to revitalise Felicia too (please see section).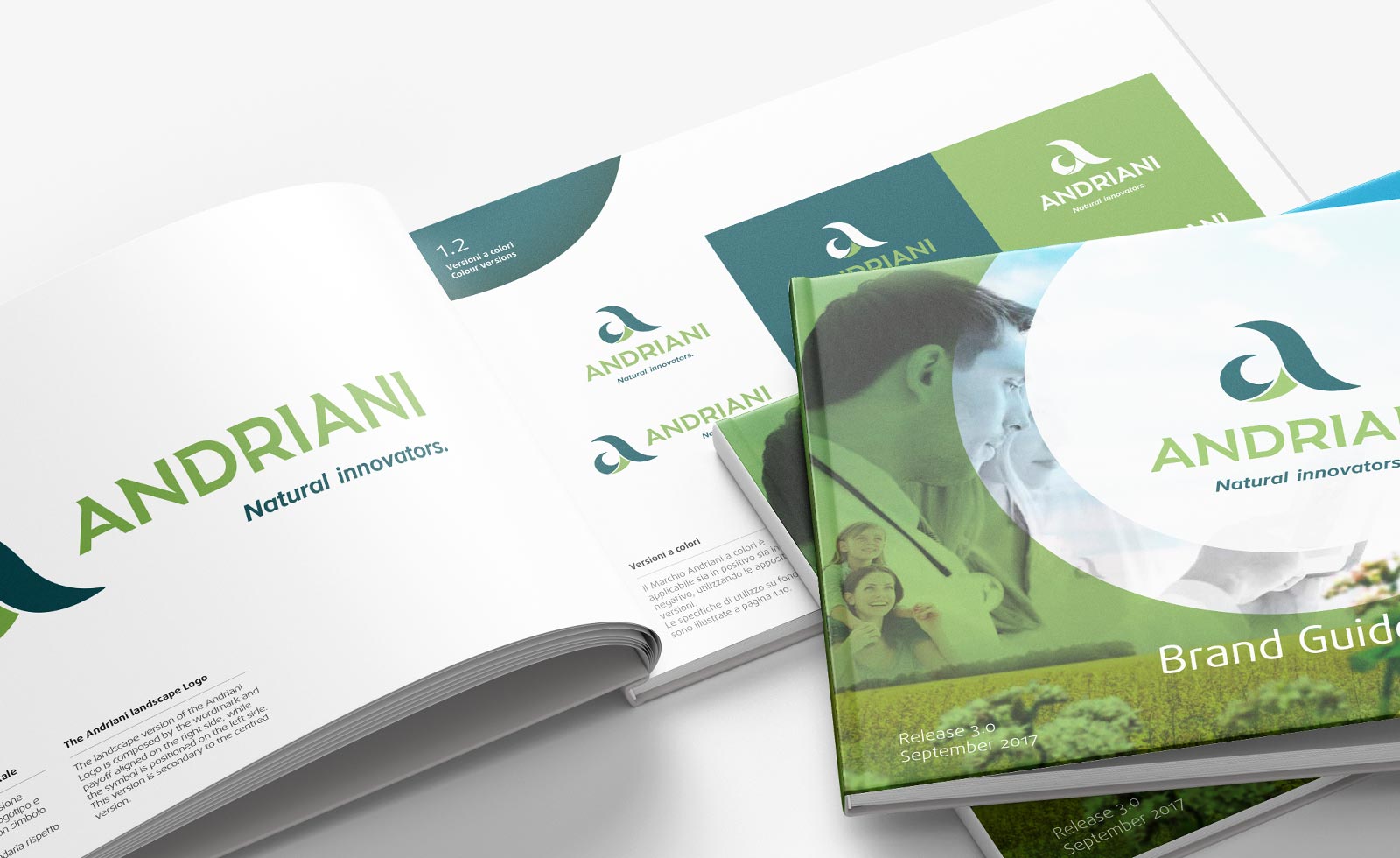 Project developed for Maggipinto Agency