Advertising, Branding, BTL Communication, Corporate Branding, Design Guidelines, Product Design
Osey: the shoes brand evolves.
The Osey family starts a new age with a total rebranding. Historical brand based in Campania, southern region of Italy, Osey took the decision to evolve further. So the rebranding started from scratch, introducing historical cultural elements of the Campania artistic heritage. The chosen subject was the iconic fountain of the Three Dolphins by architect Vanvitelli, who designed the majestic Reggia di Caserta in 1752, glorious piece of the Italian history. The fountain started to be made in 1776; this date is reported in roman numbers underneath the Osey logo, to further highlight the traditional roots of the brand family.
A custom designed typography has been created, generating a logotype in four letters showing a double layer, meaning dress and to wear with style.
A complete set of brand applications has been made, allowing Osey to face the modern challenge of a market that needs to be international.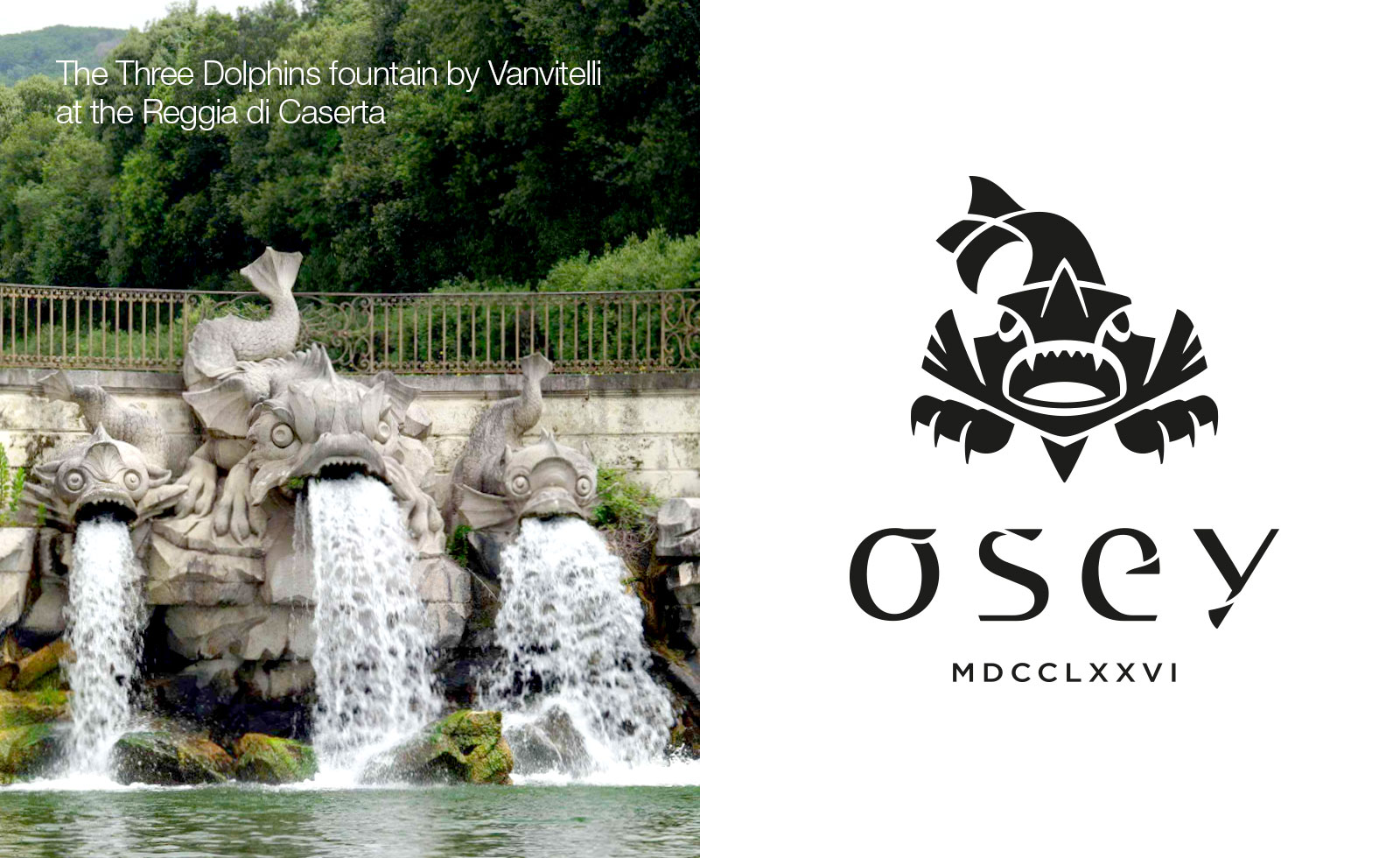 Project developed for Maggipinto Agency